Shooting
Due to permitting constraints and Pennsylvania's challenging terrain, shot points were generated with dynamite instead of Vibroseis. During shot generation, the FireFly system logged precise time break events from each source. Those time breaks were transferred to the Hawk system and the individual shot records were extracted from the continuous data. Since the Hawk field station units and the time events were synchronized with the GPS PPS (Pulse per Second), the shot traces were extracted with a very high degree of accuracy. Utilizing this approach, the Hawk system can be easily slaved to other recording systems to serve as infill or to enhance target image coverage.
Field
QC Operating the Connex Field Harvest Tool allowed crews to gain visibility into the spread via Wi-Fi telemetry without retrieving stations from the field. Offering greater flexibility, the Field Harvest Tool can collect valuable QC and geophysical data via foot or by vehicle. With the Field Harvest Tool, on-site personnel checked the hardware status of the field stations, including its memory usage, battery voltage, sensor operations, and GPS performance.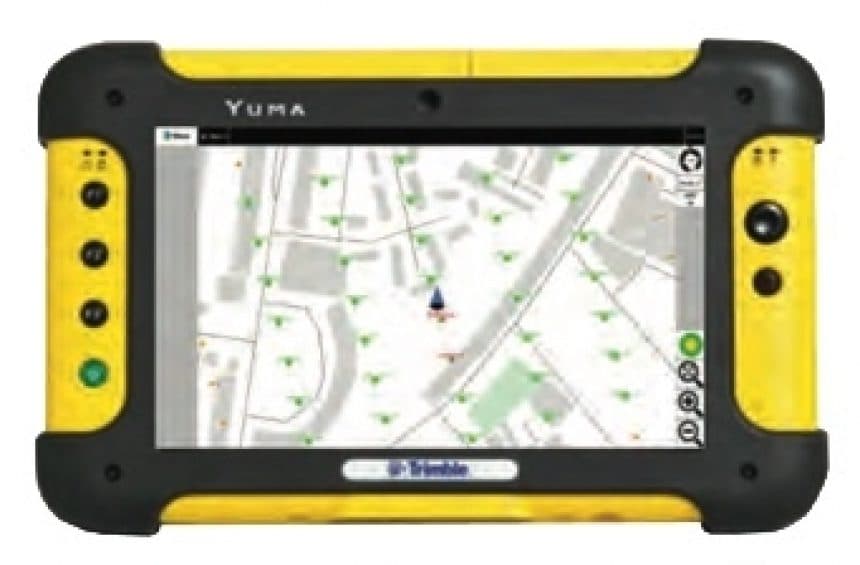 Data Collection
INOVA provided a compact, self-contained trailer that housed the Hawk central system, data download infrastructure, and QC system. The trailer unit included computers and facilities to configure and prepare the Hawk units for field deployment, perform data download, and recharge the Hawk batteries. After the final shot was taken, the Hawk units were recovered from the field and data was transferred to the transcriber system. Hawk's shot based data retrieval functionality allowed Tesla quicker access to records of interest compared with downloading all of the continuous data from the Hawk stations.

Analysis of FireFly and Hawk – Utilizing VectorSeis Data
INOVA and Tesla successfully achieved their primary testing objectives of verifying the Hawk system's functionality in the field, comparing acquisition data between Hawk and FireFly systems, and correlating the frequency response between the VectorSeis digital sensor with the 3C analog geophone. After careful analysis by Tesla personnel, the data sets from both systems proved to be nearly identical.