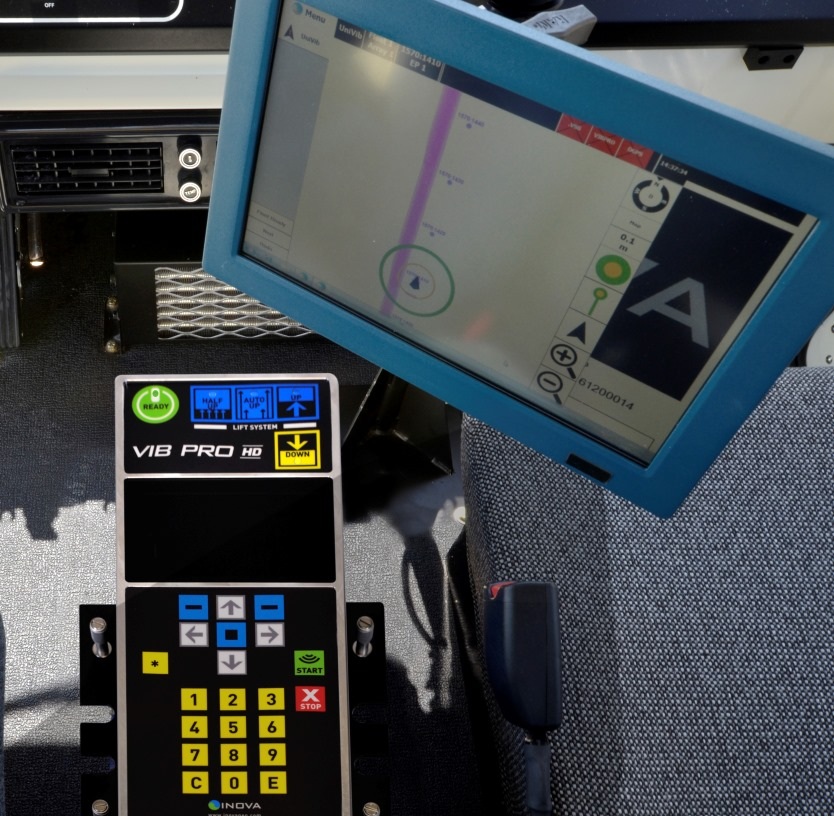 INOVA achieves sales milestone with Vib Pro HD
Jul 18, 2018
---
INOVA is pleased to announce sales exceeding 100 units world-wide of Vib Pro HD, our best-in-class vibroseis source controller.
Offered in partnership with Seismic Source Co., Vib Pro HD is an entirely new hardware platform that includes user-friendly front panel controls, a large display and multiple communications options that enable efficient setup, source QC and testing. Vib Pro HD includes INOVA's patented Harmonic Distortion Reduction (HDR) Control and Low Frequency Limit (LFL) Control technologies, enabling improved low frequency and broadband performance.
Vib Pro HD provides an array of benefits, most notably when operated in conjunction with INOVA vibrators, namely high-force energy penetration, accurate sweep generation and optimized high and low frequency control within the physical constraints of the vibrator.
Vib Pro HD Key Features
Increased computing power improves control resolution and force accuracy
Optimized low and high frequency control for INOVA's vibroseis vehicles
INOVA's patented Low Frequency Limit (LFL) ControlTMenables higher force, low frequency linear sweeps to be performed using short tapers within physical constraints of the vibrator
INOVA's patented Harmonic Distortion Reduction (HDR) ControlTMattenuates harmonic energy in real-time generating more fundamental force with lower distortion on each sweep, resulting in improved signal-to-noise ratio
Integrated wired and wireless Ethernet communication
Analog and Digital radio support