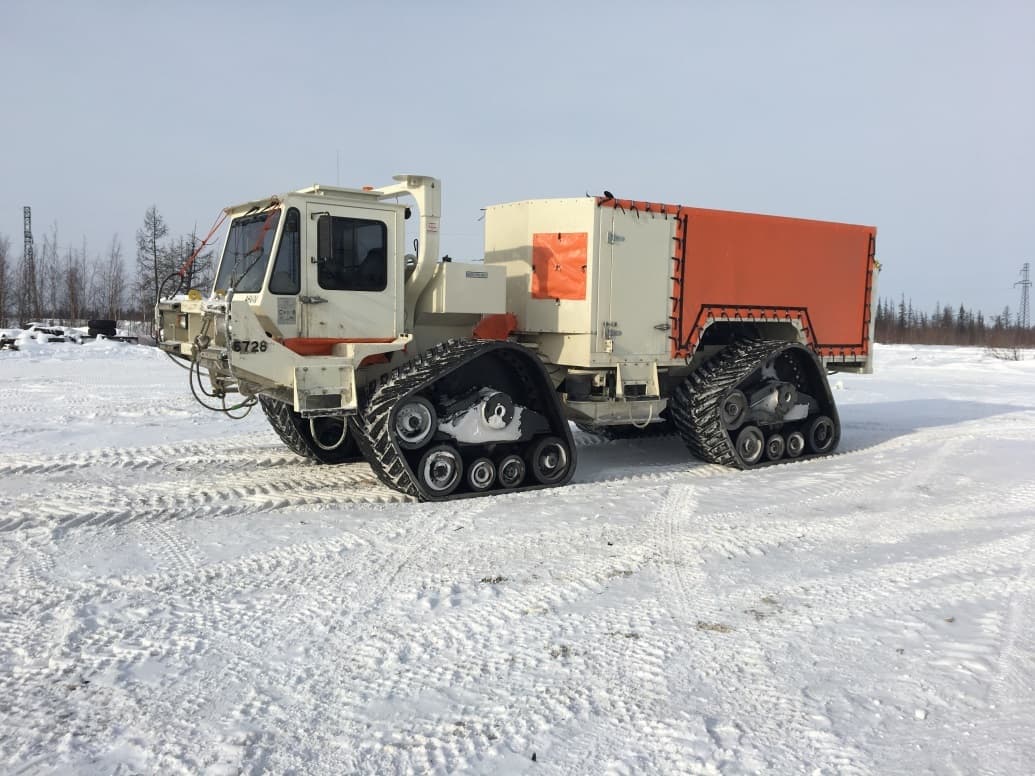 TNG Group forges ahead with INOVA's specially equipped Commander TRT vibroseis vehicles in the Russian Arctic
Jun 11, 2018
---
TNG Group based in Tatarstan, Russia has purchased INOVA's Commander TRT vibroseis vehicles, for deployment on an 3D seismic survey in the Yamal Region of the Russian Arctic. The Commander TRT vibrator was selected for its ability to traverse arctic conditions and ability to withstand extreme cold temperatures of this environment, reaching below -50⁰C.
Based on INOVA's industry leading AHV-IV 364 broadband vibrator technology, the Commander TRT is a 60,000 lbs. peak force class vehicle configurable for tires or tracks and includes an arctic housing package to protect the engine and shaker from extreme cold operation, while allowing service access to key components. Other special features include environmental protection package, supplemental in-cab heater and engine heater package.
The Commander TRT vibrators are being used in tandem with its predecessor arctic vibrator from INOVA called XVIB. TNG has operated XVIBs each year for more than 15 years, a testament to its durable design and fit for purpose features, many of which are carried over to the new Commnader TRT.
Yan Sharipov, General Director of TNG Group commented, "We are very pleased with the performance of INOVA's Commander TRT vibrators. The vehicles have proven to be very reliable in the difficult terrain and extreme cold environment we are operating. Despite these challenging conditions we are able to exceed our production targets."