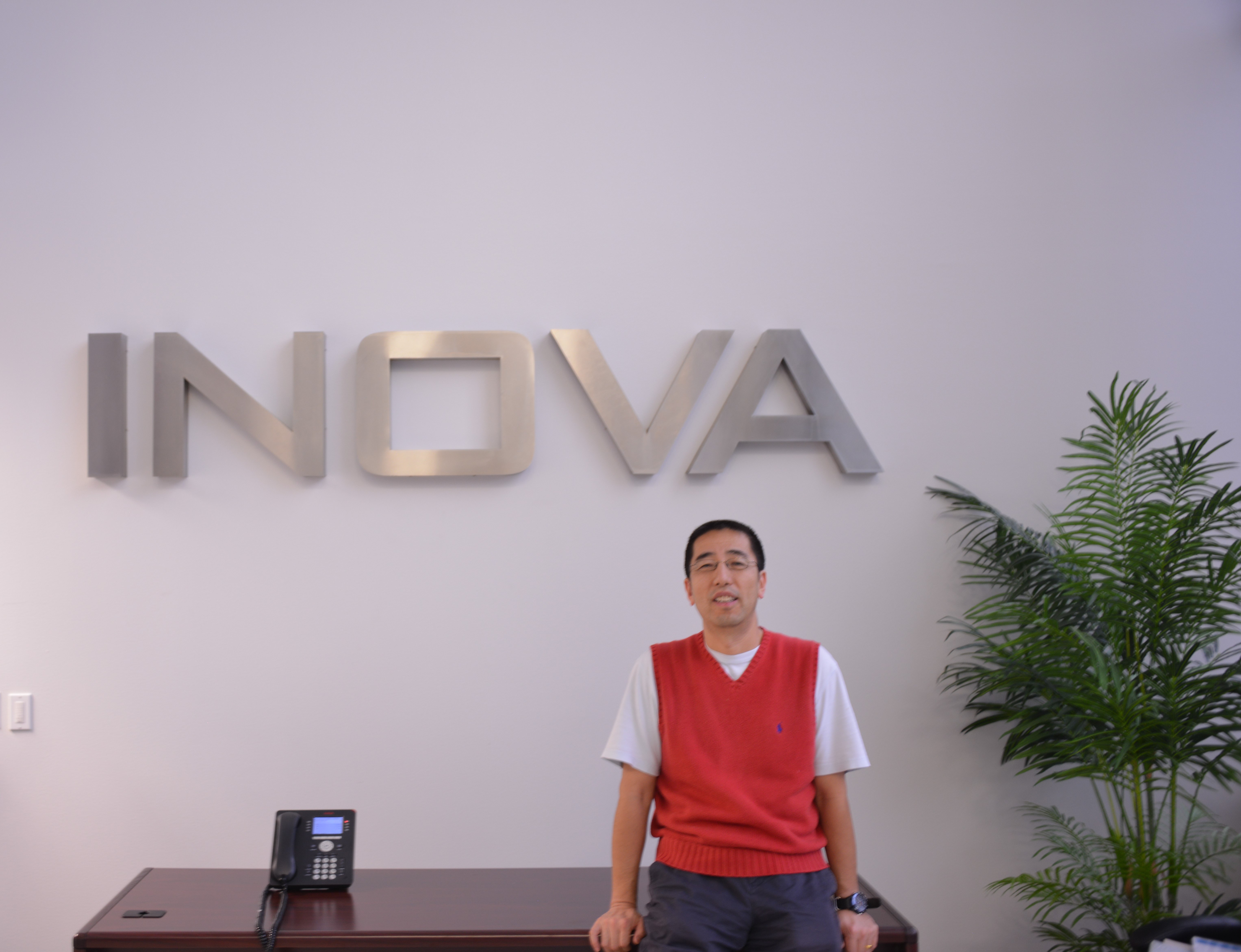 Technology insight - AHV-V TITAN
Feb 28, 2019
---
John Wei is the principal scientist at INOVA. John plays a key role in vibroseis research and development.We sat down with him to discuss our latest product, AHV-TITAN.
What is AHV-V TITAN?
TITAN is INOVA's latest large scale 80,000 lbs vibrator vehicle released at SEG in 2018.
Why did INOVA develop TITAN?
TITAN was developed based on market interest and demand for a vibroseis source capable of ultra-low frequency performance with high signal to noise ratio. In addition, there is a need in the market for a quieter vibrator to help reduce any near offset audible noise captured by surface sensors. Thirdly, provide a vehicle that further reduces maintenance and extends component life through design aspects such as reducing supply pressure ripples, which aid longevity of parts in the hydraulic system.
What are the Geophysical benefits of TITAN?
High Signal to Noise Ratio, improved coupling compared to conventional vibrators to generate a more repeatable source signature. This in turn will help generate a more consistent source wavelet. TITAN Provides a wide frequency bandwidth from 0.5 – 130 Hz (across 8 octaves).
Are there any Operational Benefits of TITAN?
A re-designed hydraulic cooling system and improved actuator that can extend component life cycle. A new fuel efficient engine that reduces fuel consumption by about 6.5%. The re-designed cooling system now provides 2 fans instead of a single unit, which reduces audible noise by as much as 17dB when compared to current vibrators.
How is TITAN different from 364 and the 380 models?
Improved airbag design, providing more distributed hold-down weight for the baseplate, which in turn also improves isolation from the baseplate to the vehicle chassis. TITAN has the option for configurable hold-down weight. With the weight kit, the vehicle can produce 60,000lbs or up to 80,000lbs force, thus provides flexibility in field applications.
TITAN has a 7-inch stroke which doubles the stroke of the preexisting vibrator fleet. This is designed to enhance the low frequencies and is supported by a dramatic increase in the capacity of the hydraulic system. This will reduce the flow ripples, minimize the pump cavitation and provide a large hydraulic volume to insure the low frequency performance is optimized. Finally, the vehicle has a lower lower Full drive capability, allowing it to reach full force output at a lower frequency than current vibrators.
Thank you to John and Jason C. Criss for their contributions.
Download PDF- AHV-V TITAN