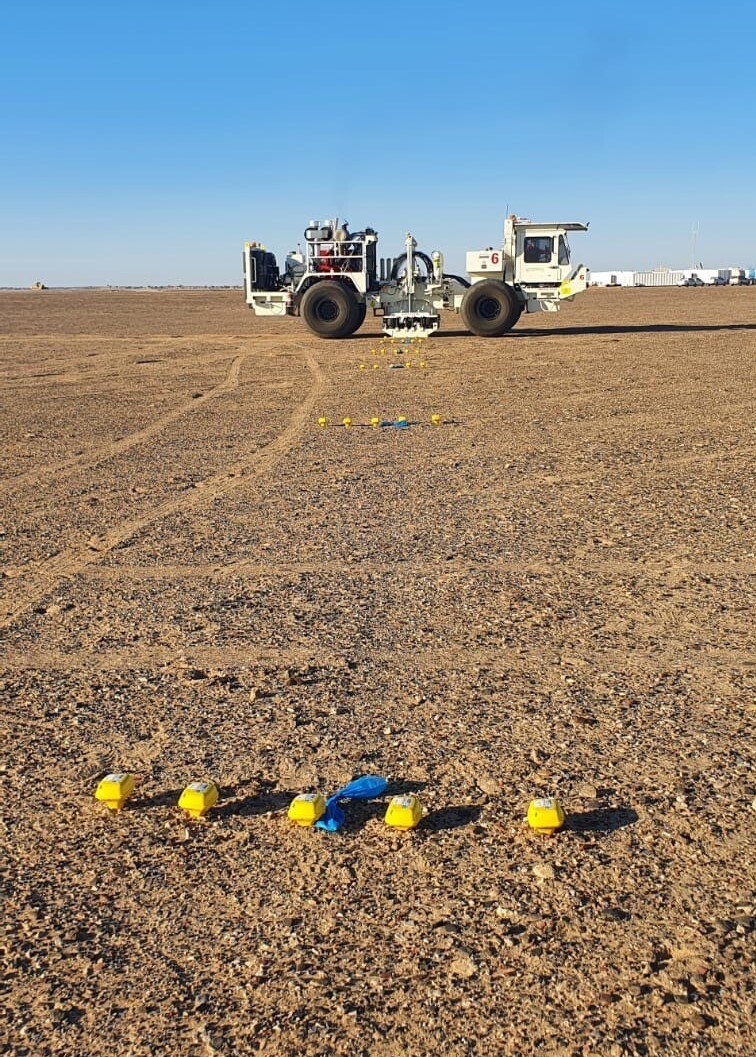 INOVA Launches HyperQ long-range communication in break-through Middle East Sale
Apr 06, 2021
---
INOVA Geophysical completed delivery of 30,500 channels of HyperQ enabled Quantum nodes and 13 new Titan Vibrator vehicles for a first-of-a-kind survey in the Middle East. This sale represents a major step forward for the seismic industry given the use of innovative technologies that aim to shape the outlook of the market.
The Quantum nodes are enabled with HyperQ, a breakthrough technology that supports a wireless, long-range, low-power communication protocol. This first deployment in the Middle East signifies a great leap for the industry as the region is well known for the use of cable systems in large surveys, but Quantum HyperQ creates a link between the self-sufficient nodes and visibility into their operation. From a central command and control post, the client will now be able to determine the status of the equipment ensuring the reliability of their survey.
Not only are the nodes a breakthrough in this survey but so are the vibrator vehicles. The new Titan vibrator is an 80,000 pound colossus that delivers ultra-low frequency energy and is equipped with innovative collision avoidance technology as well as fully digital operation controls. This product represents another technological development by INOVA that sets a new precedent in the field.
'"We are extremely proud with the solution we are delivering on this project" said Carey Mogdan, INOVA's CEO. "It took a great deal of effort from our team to deliver a solution that satisfied the high level of expectation of our clients, but we accomplished it. We are also providing full operational support during the survey to make sure we meet and exceed all their needs. INOVA continues to focus on providing the best product in the industry backed with a first class customer experience."